Do we already know everything we need to know about the atomic world?
Is Atomic Force Microscopy an old hat?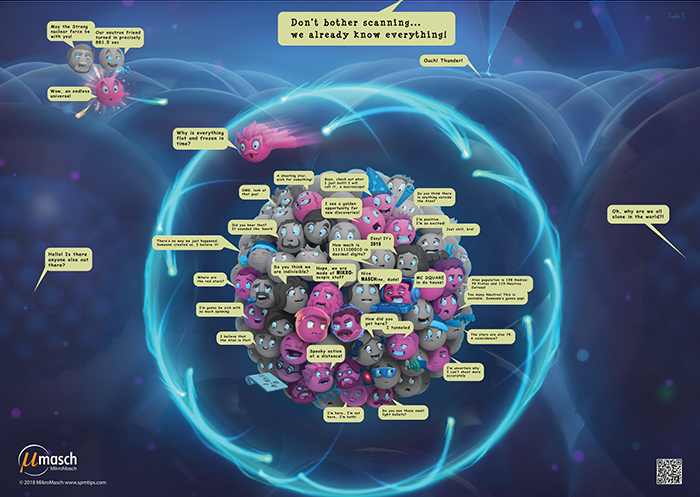 Think about it, and discover new worlds with our new MikroMasch® poster for 2018!

Are you up to the challenge of finding the hidden physical references?

Can you identify all famous scientists we are honoring?

Did you identify all of the physical phenomena taking place on the image?

Happy puzzling, it's not going to be an easy task :-)

To request your own free poster copy, please fill in our Support form
Share your findings and your conclusions on our Facebook page.

Throughout 2018, we're going to be posting on our Facebook page bits and pieces of information about all the puzzles in our poster, so stay tuned and keep visiting us!